Key Points
The Palm Island Community Ranger proposal is based on community ranger development principles proven to be very successful in high-challenge communities in Papua New Guinea's borderlands with Australia
The pilot ranger program to be launched by RRRC in partnership with the Manbarra people will train 20 rangers to deliver multiple new economic opportunities for the community including Crown of Thorns Starfish control, giant clam farming and native animal tracking
The Palm Island community has responded enthusiastically to the program at a workshop this week demonstrating the types of skills and training Palm Island Community Rangers will undertake
There is strong interest in funding the extended program for three years
The Palm Island community has displayed strong interest in taking an active partnership role in developing a Community Ranger project that could provide new opportunities for employment, self-direction and entrepreneurialism.
More than 50 people turned out to the opening of a workshop at the Palm Island PCYC this week where organisers demonstrated some of the skills training that Palm Island Community Rangers would learn, including SCUBA use, welding, nautical rope skills and Crown of Thorns Starfish Control.
Attendees were highly enthusiastic about the program's possible benefits and community-driven approach.
Lifelong Palm Island resident Moa Sam said he was most interested in Crown of Thorns Starfish control.
"We love our reef, we rely on it, it would be our number-one priority to make sure that we could still keep our reef in good nick," he said.
"We have seen them [Crown of Thorns Starfish] on the reef here, we want to do something about them.
"From what we saw here today about this program, how it is set up, my only real question is 'where do we sign up?"
RRRC managing director Sheriden Morris said under the pilot, community elders would select between 20 and 30 candidates, with the aim of at least one third being female, to undergo training as rangers, and then direct the activities of ranger graduates.
"This is fundamentally a community-controlled program, it will be up to the people of Palm Island to decide how it proceeds," she said.
"We have demonstrated that there's multiple skills to learn in the program and that those skills can be put to use in a lot of different activities that will generate economic opportunity, such as a Crown of Thorns Starfish control program and farming giant clams to respond from demand from China.
"This approach has worked very well in the Treaty Villages in Papua New Guinea, where there is very little existing infrastructure and multiple barriers to development.
"What it's really about is the Palm Island community coming together to really drive the agenda themselves. We're very encouraged by how enthusiastic the response has been – clearly there is a strong desire on Palm Island for the opportunity to protect the environment and build up the community.
"After the four-day workshop, the pilot program will be established with existing funds to commence operations and training as soon as possible. We already have strong expressions of interest in funds for the extended three-year program."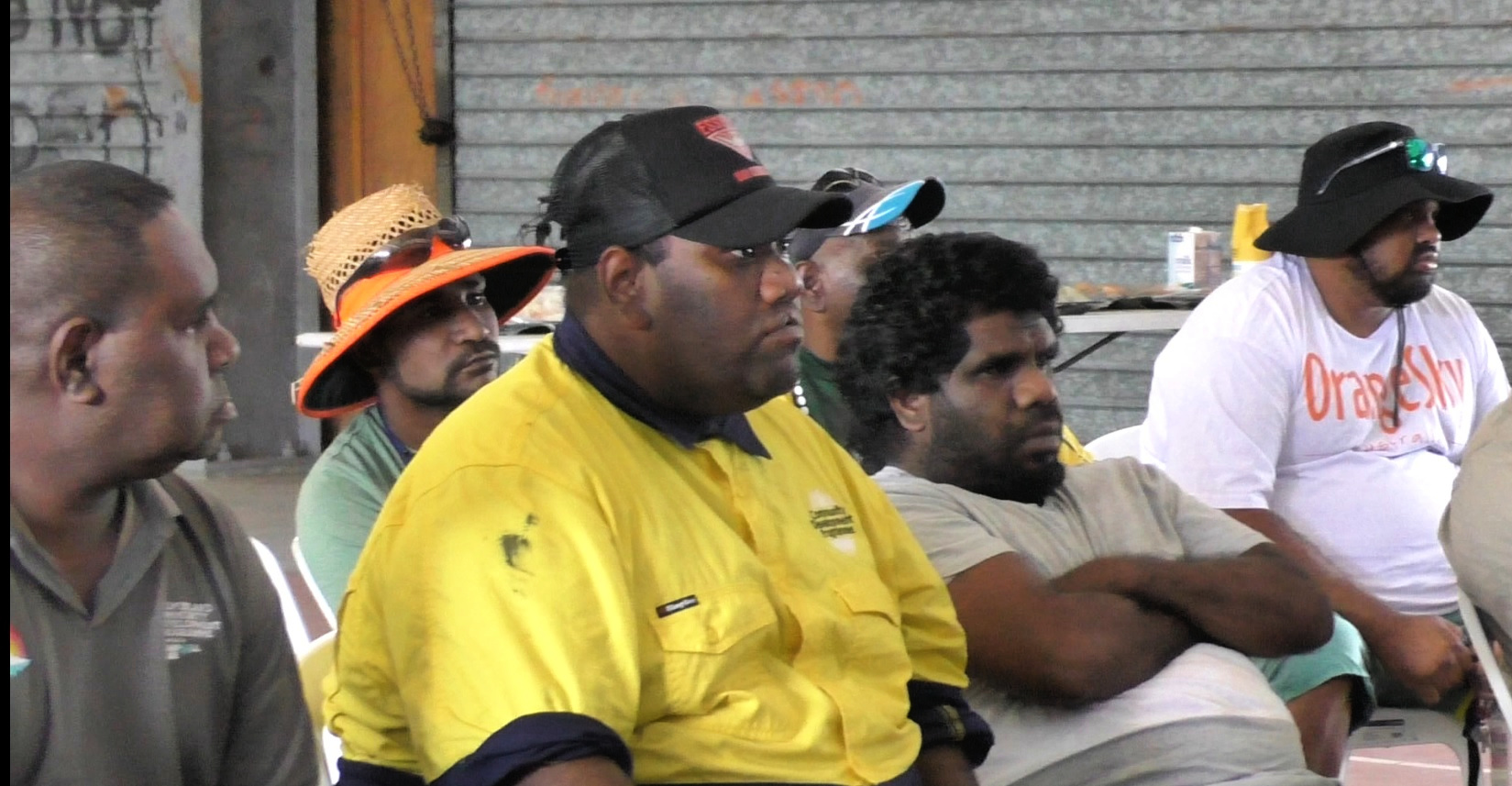 ENDS
Media contact:
Boyd Robertson:               (07) 4050 7400   /             04 5814 4909      /               boyd.robertson@rrrc.org.au